Hello! I am Yervand Abrahamyan, member of the FYN Executive Committee
How did the idea of having FYN arise, since when have you joined ?
– I joined FYN in the spring of 2020, but I have been familiar with the organization since its foundation. The main idea of joining the team is to share the experience gained in the labor market and be useful to the organization.
What idea do you work for in the organization ?
– Promotion of potential and initiative among young people.
What is your motivation to work in FYN or in community development-oriented programs ?
– Identification and activation of the potential and capabilities of communities.
What are the main goal/s related to FYN ?
– Bringing the ideology of the network to a wider audience.
What do you think unites you and other participants in FYN ?
– Humanism and the desire to become a particle of change.
How do you see FYN in 5 years ?
– More stable, financially independent, more widespread.
In one sentence, summarize why the ideologies of peace-building, the rule of human rights and greenery are chosen in FYN ?
– An organization founded in a conflict zone could have no other ideas than humanism and peace-building.
What kind of personality are you inside FYN and in everyday life?
-I'm the same. Maybe I'm talking more during FYN projects, than usual.
What are the main trends in promoting community development ?
– Young people often do not have a platform for expressing and taking measures to solve the problems that bother them. FYN is definitely a safe platform for young people.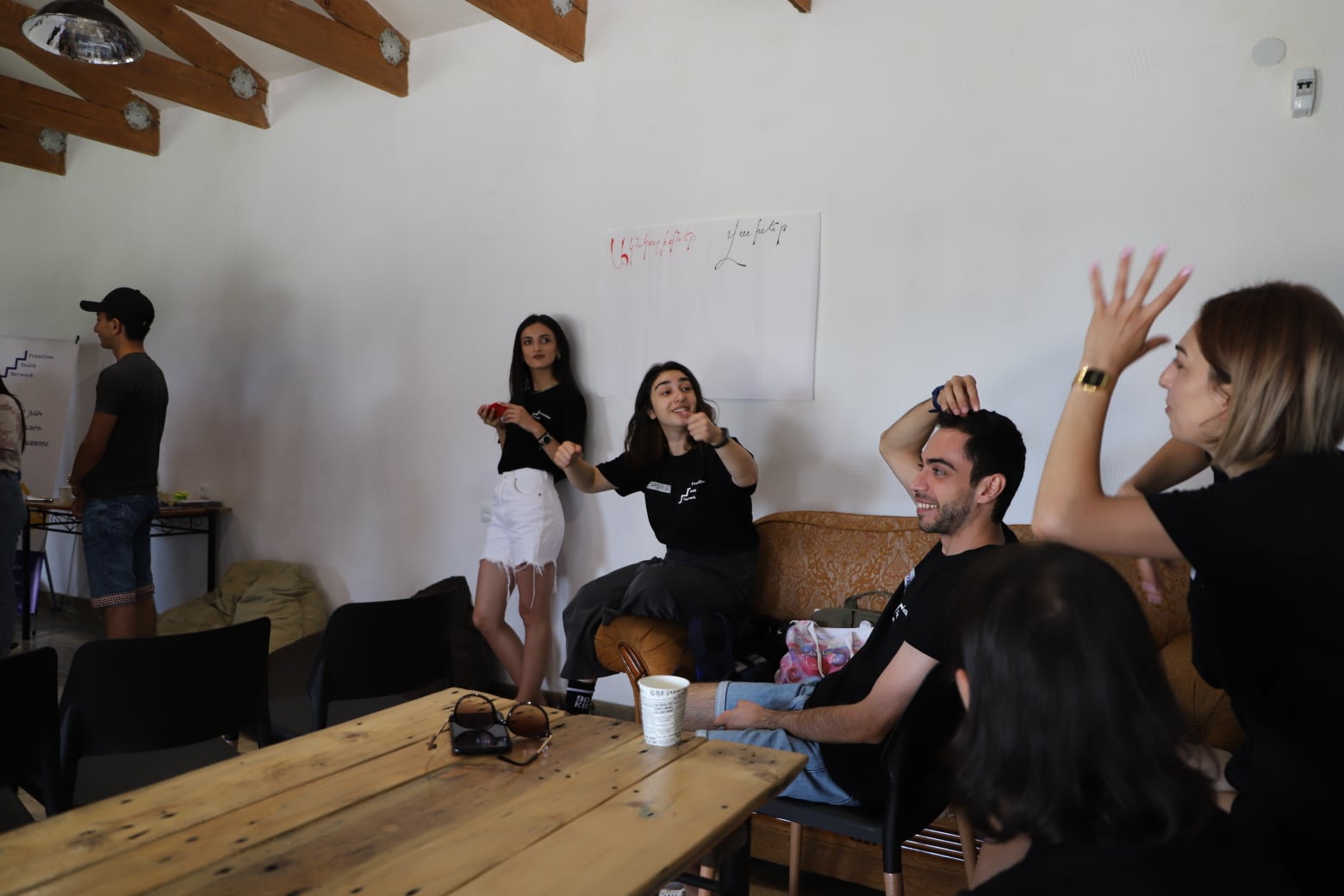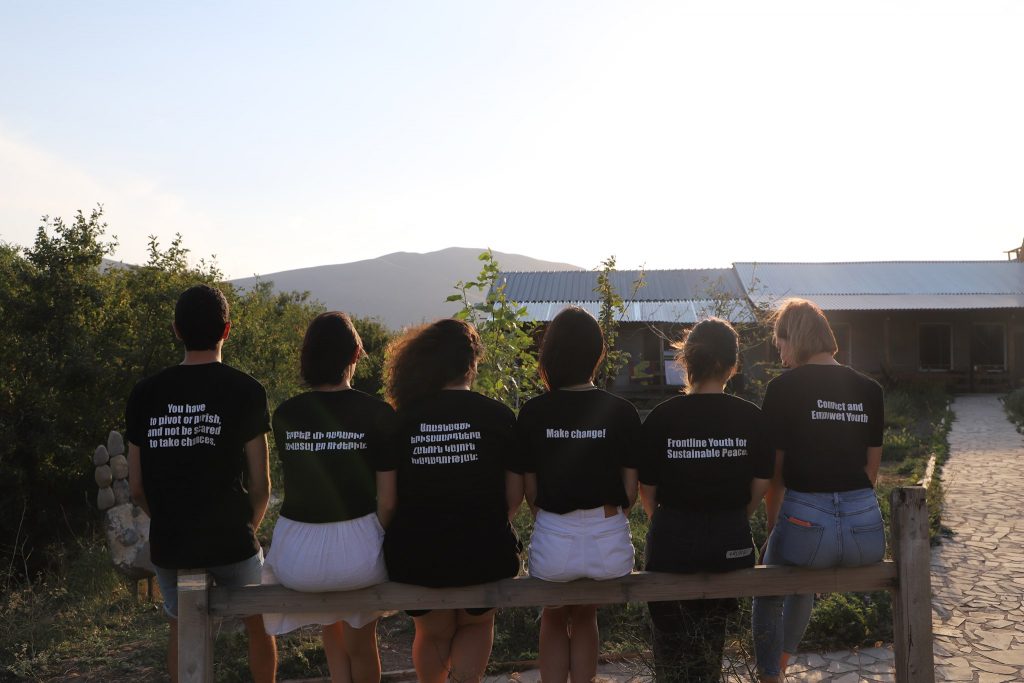 Blitz
1. My morning starts when I drink coffee.
2. It makes me feel nervous that my day is never enough.
3. Sometimes I get disappointed when I get lost in thoughts.
4. I am motivated by Hope.
5. I dream of living in a peaceful and stable environment.
6. I often find myself thinking that I miss Yerevan and my friends.
7. Sometimes I work a lot because I try to distract myself from bad energy.
8. I am tired of the cold and darkness.
9. I feel free and safe in FYN.
10. Sometimes I get furious in FYN, when there are conflicts between members.
11. There are days when I just want to do nothing, just relax.
12. I often forget that it's cold outside, and I need to remember to take my hat and gloves.